MARKET: Arlington County/DC Metropolitan Region
DURATION: 2009 - Present
COMPONENTS: Strategic Planning, Creative Development (Digital, Collateral), Partnership, Outreach, Distribution, Event Planning
Car-free diet
Arlington's Car-Free Diet is a lifestyle program that encourages people who drive alone to try going car free or car light by exploring alternative transportation options such as riding Arlington Transit – ART, Metrobus or Metrorail, biking, bike sharing, walking, carpooling, vanpooling, car sharing, and teleworking – so they can save money, improve their health and clean up the environment. The campaign is promoted through brochures, web site, posters, social media such as Facebook, Twitter and a blog, Street Team events, and informational videos on YouTube.
The Challenge
Reduce single occupancy vehicle (SOV) trips by recruiting commuters to use alternative modes of transportation making Arlington a better place to live, work and play.
The Idea
Create a suite of programs and resources to engage a variety of audiences in the Arlington community in order to build lasting relationships and inspire commuters to change their behavior.
Target groups include both Arlington residents and business owners whose staff could primarily uses public transportation to get to work. Deploy outreach teams to events around the Arlington community to tell the story of how Arlington's interconnected system of public transportation can easily fit into any lifestyle with the goal of getting individuals to sign the Car-Free Diet pledge.
Over 1000 Events

Over 200,000 Interactions

Over 880,000 brochures distributed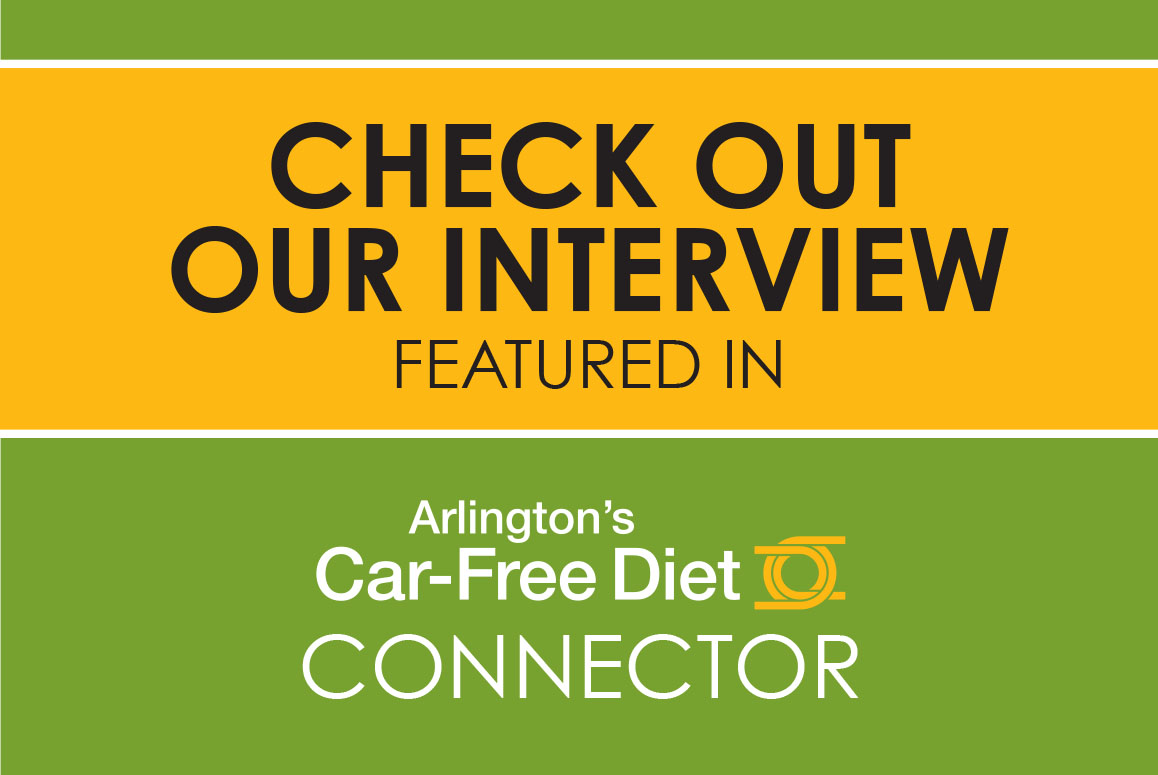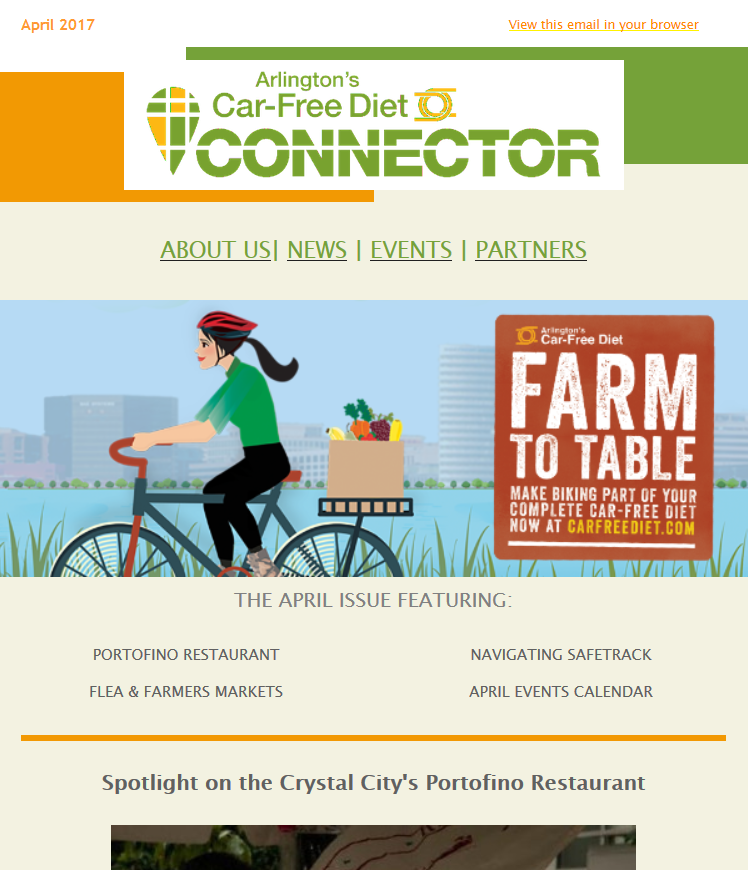 The Solution
As the initiators, architects, and champions of the on-the-ground "community and partnership outreach" efforts for Car-Free Diet, this cost-effective and essential component has permeated hard to reach commuters throughout Arlington County.
NeoNiche developed, implemented and managed Arlington County Commuter Services (ACCS) partnership efforts to build the Car-Free Diet Partner program. The program now consists of a network of over 400 community organizations, professional institutions, restaurants, retailers, and academic institutions.
We strengthened our Car-Free Diet Partner program by creating the Car-Free Diet Connector, a bi-monthly newsletter that features articles about transit, local events and highlights a partner business. The newsletter is distributed to all partners and relevant County staff.
NeoNiche also built the framework for all ACCS community outreach event efforts, attending more than 1000 events to date.
We also produced and distributed videos for a variety of strategic TDM planning initiatives, which were highly visible and highly trafficked at community events, government and community facilities, geographic and transit hubs and TDM education events.
Lastly, we provided graphic design for print materials, promotional items, apparel and designed layouts for booth displays for the program.